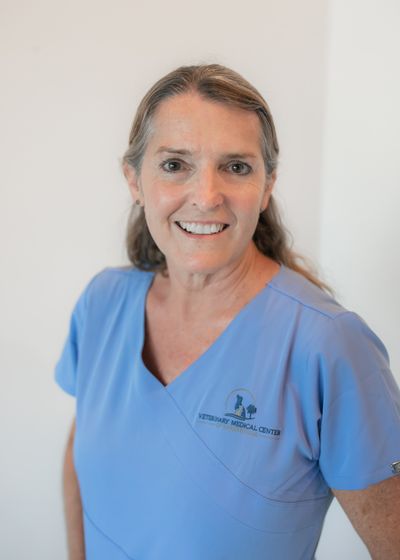 Dr. Berry was raised in Ohio and spent her summers in college working at the Columbus Zoo with renowned animal expert, Jack Hanna. He serves as her mentor and wrote one of her recommendations for The Ohio State University College of Veterinary Medicine from whence she graduated.
In the early 1990's she and her family relocated to the Lowcountry where she started a house-call practice, expanding into relief services for local practices and was instrumental in developing a shelter medical practice at the new established Jasper County Animal Shelter.
Since 2007, she has been providing veterinary care for the shelter animals at the Hilton Head Humane Association and she has continued to provide surgical services in private practice. She has assisted the ASPCA in hurricane evacuation emergency shelter operations in South Carolina and has prepared for and participated in numerous hurricane evacuations of shelter animals in the Lowcountry.
Dr. Berry's primary focus remains on veterinary surgery and she continues to refine and update her skills through attending continuing education and labs that offer updated surgical exposure by nationally recognized presenters.
She and her husband have a deep and abiding appreciation for nature and the special environment, peoples and history of The Lowcountry.
She is a member of the American Veterinary Medical Association, the South Carolina Association of Veterinarians and the Association of Shelter Veterinarians.